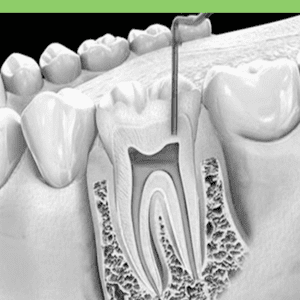 Advances in technology have made root canals pain free, or nearly so. Unfortunately, the same cannot be said for the cost. Root canals, and the tooth restoration that follows, are expensive. Before addressing the question in the title, let us explain a bit what a root canal is and how it is done these days.
What is a Root Canal?
A tooth is composed of three elements: the enamel, the dentin, and the pulp.
• The enamel is the white part on the exterior of the tooth.
• The dentin is the hard layer under the enamel that gives the tooth its strength.
• The pulp is soft tissue under the dentin, composed by blood vessels and nerves. Its function is to "feed" the tooth while it's growing so it achieves its adult state.