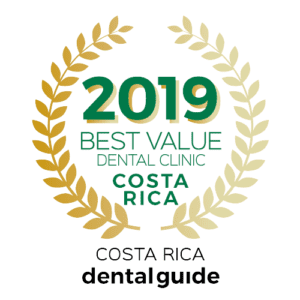 At GETAWAY DENTAL, we offer consistently excellent dental care from experienced specialists, in a small boutique dental clinic, close to great hotels and restaurants at prices that allow our patients to save enough money to enjoy a small vacation in Costa Rica.
If you need excellent dental care, but still need to watch your budget, GETAWAY DENTAL may be the right fit for you.
We've figured out how to give our patients consistently excellent dental care at affordable prices with a level of personal attention and service that keeps our patients smiling. We follow the KISS model. (Keep It Super Simple!). Patients coming to Costa Rica want safe, high quality dental care at affordable prices.
We've eliminated all the non-essentials and focus on providing quality care at a great price, while giving our patients a reimbursement credit to help pay for airfare. No other dental clinic in Costa Rica gives their patients excellent quality dental care at low prices with a bonus for airfare. That's what makes GETAWAY DENTAL special.