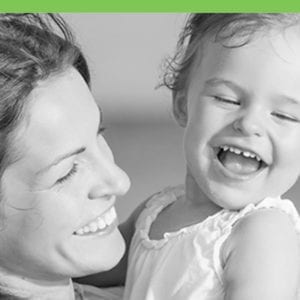 Bio or Holistic dentistry is not a new specialty for dentistry but rather it describes a philosophy that applies to all facets of dental practice and to health care in general — a belief system that your teeth are an integral part of your body and hence important to your overall health.
The focus of holistic dentistry is whole-body wellness that starts with oral health, and is accomplished by always seeking the safest, least toxic way to accomplish the treatment plan, using a combination of natural with some conventional therapies, to better prevent, detect, and treat oral diseases. while treading as lightly as possible on the patient's biological composition.
What usually comes to mind when talking about holistic and natural dentistry, is the issue of mercury containing amalgam fillings. (Interestingly, about 50 percent of dentists in the USA are now mercury-free! However only about ten percent are said to fully understand the health risks.  Some patients have reported kidney damage as a result of improper amalgam removal by an otherwise qualified and competent dentist, so it's crucial that the dentist understands these risks in order to avoid acute toxicity from the mercury released during the removal process.)
But there are other issues that divide most traditional and holistic dental practices, such as:
Root Canals
Fluoride
Biocompatibility of dental materials
Labeling is risky because there are traditional dentists who use holistic methods and holistic dentists who do nothing holistic other than to remove amalgam fillings.  The true differences between them is philosophical: traditional dentistry focuses on treating the symptoms in the teeth and gums and attempting to prevent such problems from reoccurring. Holistic dentistry, on the other hand, is the practice of treating the underlying problems that cause symptoms in the mouth, with the goal of eliminating them in order to prevent the symptoms from reoccurring, and being sure the work done in the mouth does not have an adverse effect on the patient's overall health.
These are some of the methods that most biological dentists follow:
They look at the entire body, not just a patient's teeth and gums.
They don't use amalgam, nickel, or other metal fillings to treat cavities.
They avoid 'galvanism,' the production of direct-current electricity from a chemical reaction, e.g. between dissimilar metals.
They know and practice proper amalgam removal and encourage patients with these types of fillings to have them removed and replaced with a healthier material.
They use digital X-ray equipment so patients are exposed to less radiation.
They offer health enhancing programs outside of just practicing good oral hygiene.
The good news is that, in this modern age of advanced research and development, better dentistry can be done in a less toxic, more individualized, more environmentally friendly way than ever (amalgam has been a major source of environmental mercury pollution, and it's estimated that just in the USA, some 30 tons of mercury are placed in teeth each year!).  Knowledge of treatment techniques that were not available in dental school curriculums — some very old and others very new — have made it possible to offer additional options for treatment.  It has become possible for a dentist to put biocompatibility first, with the knowledge that practicing non-toxic, and yet effective dentistry will provide patients with the safest and most successful outcome for their overall health
Now that more folks are assuming greater responsibility for their own health, an awareness that good health is more than the absence of disease has developed, and patients can be provided with accurate information to make informed choices that will safeguard and enhance their personal health.
One way to choose a dentist that meets your goal of receiving holistic dentistry is to ask the right questions.  A truly holistic dentist's answers will center on your entire body by discussing the role your oral health is playing in your overall health. Answers from a traditional dentist will be more oriented to the topical symptoms.
If you are considering changing your old amalgam fillings because you do not like them, even if you are symptom free, consult with your dentist first to evaluate the possibility of restoring the tooth with composites or with bondings or dental crowns.
Some dental clinics also offer a safe mercury-removal program with special equipment that reduces mercury vapor exposure.
If you are interested in bio & holistic dentistry in Costa Rica, fill out the "Find a Dentist" form on this page.  One of our patient advocates will reply to your needs.
---
Featured Providers: